Brake Repair & Service in Milwaukee, WI

We Have Brake Services for Your Chevy or Toyota near Waukesha
Coming to Andrews Automotive the next time you need your brakes on your Chevy or Toyota serviced is a great way of ensuring that your vehicle is always up to scratch in terms of maintenance and repairs.
At our service center near Glendale, we have many auto techs who can take care of your vehicle and ensure a good experience. We can take care of your needs every step of the way.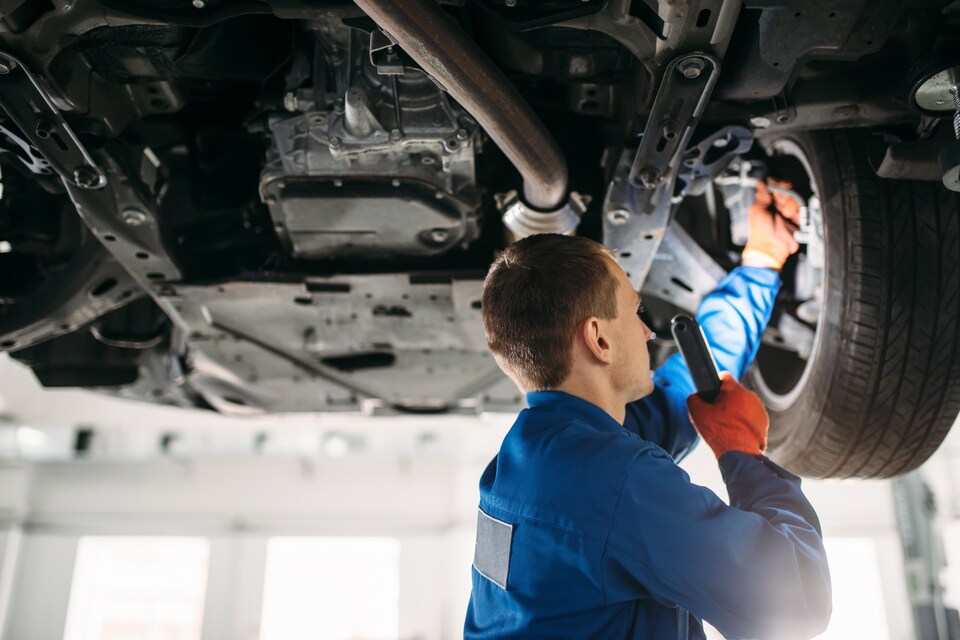 What Might Go Wrong with Your Brakes
many things can go wrong with your brakes, most of which will happen because of wear on the vehicle after many thousands of miles driven. Replacing your brakes pads and rotors is a common repair, and you can tell that you're coming up on needing this service if you start to hear a squeaking or grinding noise when you put on your brakes near Milwaukee.
Another common repair is replacing the brake hose, which is necessary when the hose begins to crack from repeated wear. Finally, cars occasionally need brake fluid or brake lines replaced if found worn or damaged.
What You Can Expect When You Take Your Vehicle to Us
By taking your vehicle to us, you'll get to work with trained and professional auto techs. They'll explain what's wrong with your vehicle, and they'll do consistently high-quality work every time. Additionally, you can count on us near West Allis to tell you about any services that you're likely to need in the future based on what we find looking at your vehicle.
Make an Appointment with Us Near Greenfield Today
If you notice that something isn't right with your brakes, make an appointment online or by calling our service center. We would be happy to set you set up for an appointment.